LIFE IS TOO SHORT TO LET CLUTTER STEAL YOUR PEACE!
In-Home Organizing helps overwhelmed people remove stress by creating an organized, functional home quickly!
3 simple Steps to reclaim your home
1. Assessment
01
needs Assessment
Book free 30 minute discovery call to assess your specific needs.
2. Book a Package
02
Book Package that suits your needs
Then work with Professional Organizer and transform your space(s) to your specific needs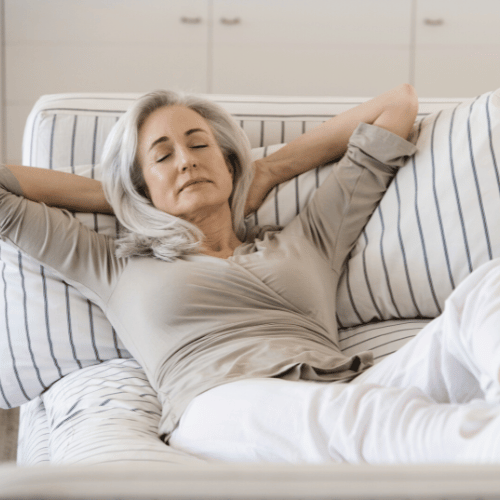 3. Enjoy your space!
03
Success!
Relax and enjoy your new peaceful, functional space!
IN-HOME ORGANIZING PACKAGES INCLUDE
Hands on decluttering, organizing, and design
Suggested organizational supplies
Design of layouts & organizing solutions
Removal of one carload of donations per session
Travel time up to 45km radius
Digital and phone support between sessions and up to 30 days after project is complete
*In-Home Organizing Packages are paid in full before the project begins and are non-refundable.
INVESTMENT
NEEDS ASSESSMENT: $100 (applied towards package price if booked within 24 hours)
HOME RESET: $4000
KEY AREAS: $2000
QUICK START: $1000
SINGLE SESSION: $350
***Travel fees apply to in-home organizing sessions outside a 45km radius of Lahave, Nova Scotia
HOME RESET
shopping service provided

carload of donations per session

perfect for a basic whole home reset or large storage areas
KEY AREAS
product suggestions given during session

carload of donations per session

perfect for key living areas such as kitchen, closets and playroom
QUICK START
product suggestions given during session

carload of donations per session

perfect for smaller spaces or related spaces such as kitchen+pantry
Give the Gift of an Un-Cluttered Home
Give the perfect gift! Less stress! More time! A gift that definitely won't clutter their home or go unused! Give a gift that will transform their homes and their lives. Simply click the link below and select the amount you wish to give. Once you purchase a digital gift card, your loved one can use it to schedule or book for a date(s) in the future. (They don't need to decide on a date right now).
Get exceptional results of a decluttered, organized, and functional home by working with a Professional Organizer. Our in-home organizing services include thorough decluttering, coaching, and setting up support systems to prevent clutter from returning and make sure your home stays organized. A variety of in-home organizing packages are available to suit any needs.