Reclaim your Home from Clutter
create a functional, peaceful home that supports you and the life you want
professional organizer serving Lunenburg county NS & surrounding areas
OF CLOTHES ARE ROUTINELY WORN, THE REST IS CLUTTER
REDUCTION IN CLEANING TIME ONCE HOUSE HAS BEEN DECLUTTERED
NUMBER OF HOURS spent per YEAR LOOKING FOR MISPLACED ITEMS
OF HOUSEHOLD ITEMS ARE NEVER USED OR UNDERUSED
stress, anxiety, and depression
Embarrassment
Damage to family relationships- resentment & fighting 
no time for yourself
wasted money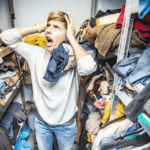 Clutter isn't just MESS— it can lead to real problems in the home beyond the physical mess. Damage to relationships, increased stress, anxiety and depression, and the daily drain on your time and energy shouldn't be ignored. Dealing with built up clutter is overwhelming. 
We specialize in WHOLE HOME SIMPLIFICATION for people who are ready to reclaim their homes and life from the burden of clutter.  You don't have to tackle the clutter alone!  When you simplify and streamline your home, you have room to BREATHE. A space where you and your family can thrive and the clutter no longer holds you back! 
The first step to stopping the overwhelm is admitting you need help. It can feel hard to do– we help people just like you, reclaim their homes and embrace a new way of life.  Click below and lets have a FREE, no obligation, chat about your home, family and situation. Step one to a LIGHTER life.
100% confidential & judgement free
RECLAIM YOUR HOME | RECLAIM YOUR LIFE
Overwhelmed, drowning in clutter, and no time for myself. That was me. That is many of us. Women today juggle a heavy load– trying to balance parenting, working, and maintaining the home. Leaving precious little time to actually enjoy your life.
Clearing out the clutter and adopting a more minimalistic lifestyle gave me back my motherhood and myself. It gave me time, energy, and actual room to breathe. Clutter isn't passive, it demands our attention, time and money. The adage "the more you own, the more that owns you" is completely true. 
When you remove the excess, you make room for an improved quality of life. Giving you time, energy and space for what matters most– the loved ones living in your home. 
Let's clear the clutter and discover the joy of Un-Cluttered living!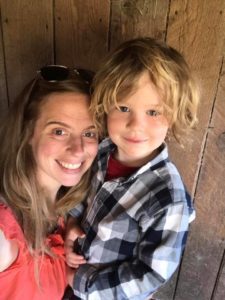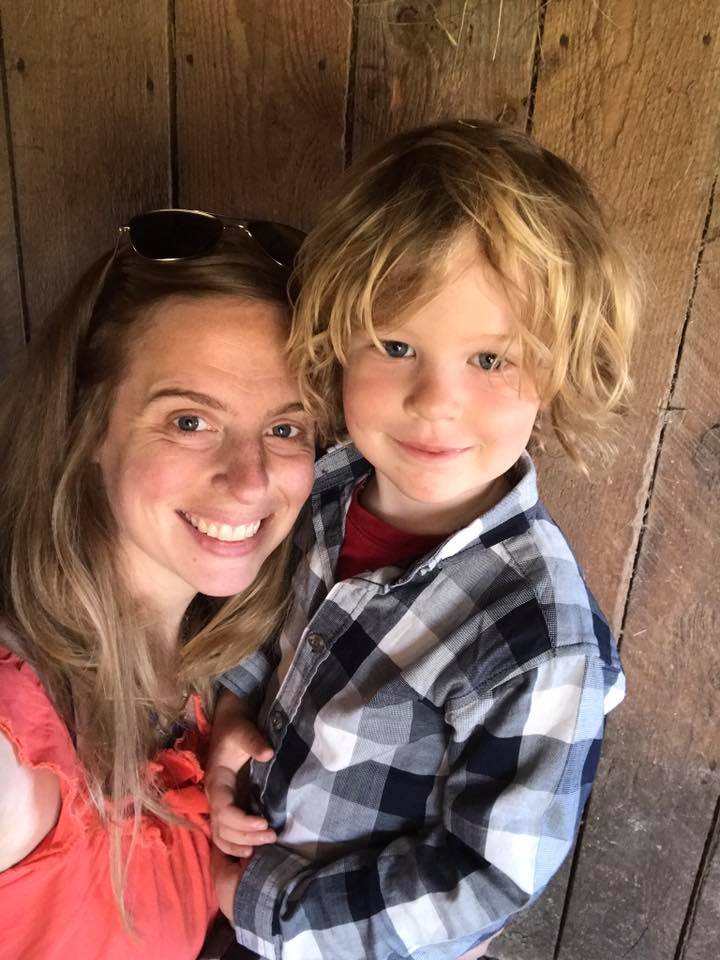 there are two ways we can work together
3 simple Steps to reclaim your home
1. Assessment
01
needs Assessment
Book free 30 minute discovery call to tell us about your project and assess your specific needs.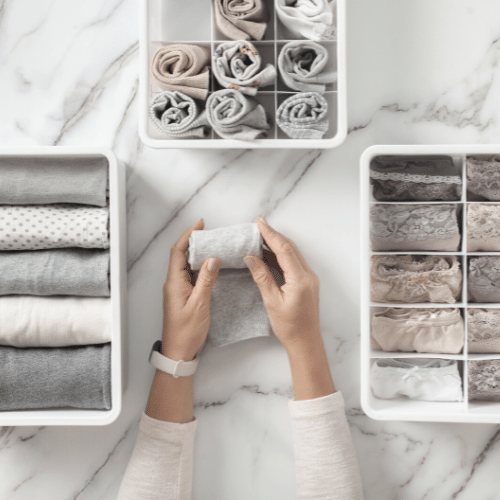 2. Book a Package
02
Book Package that fits your needs
Then work with Professional Organizer and completely transform your space(s) to your specific needs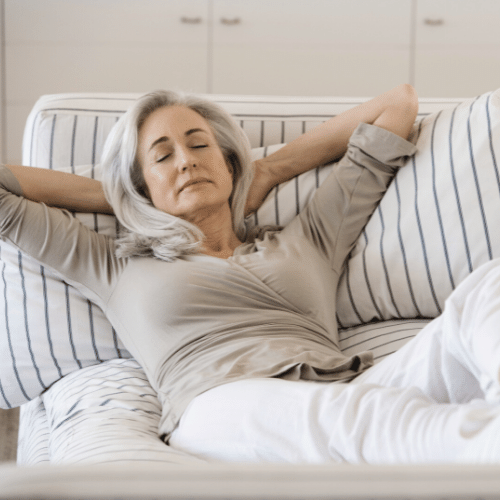 3. Enjoy your space!
03
Success!
Leave the stress behind. Relax and enjoy your new organized, functional home that you are proud to show off!
Let go of the excess and reclaim your home 
Imagine ENJOYING having people in your home— especially the ones who already live there
Imagine Finding EVERYTHING you need when you need it
Imagine being present and THRIVING in your daily life
Imagine sleeping deeper, eating healthier, thinking clearer
Imagine having actual FREE time
Imagine making ROOM for what matters most to you
"The moment I realized my stuff was
the problem, everything changed."
Reclaim your home | Reclaim your life
Schedule a free 30 minute, no-obligation phone call to tell us more about your specific organizing challenges. 
100% confidential & judgement free
Professional organizer, home organizing, decluttering services, organizing services, home organizer, decluttering help, organizing help, organizing service, decluttering service, simplicity coaching, professional organizing service, professional organizing company, decluttering company, "home organizer", "professional organizer", "home organization", "personal organizer", "organizing service"
Clear the clutter, stop the chaos. 
pro organizer, home organizing, home organizer, personal organizer, decluttering, personal organizer, downsizing, declutter help, professional organizer, estate clearing, junk removal, staging home, organizing help, personal organizing, home organizing, pro organizing 
In-Home Service Areas:
Mahone Bay
Bridgewater

Lunenburg

Liverpool
Surrounding Areas Available by Special Arrangement
Operating Hours:
Monday – Friday:  9am – 5pm
Sat – Sun: By Appointment